Thursday, February 16, 2017
Wednesday, February 8, 2017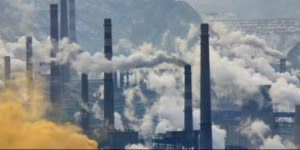 Trump banned the EPA
from doing new business and prohibited them from issuing any press releases, social media updates or blog posts. Now, a Congressional bill could be the nail in the EPA's coffin.
A Congressional Committee is deciding
whether to pass the bill on for a full vote, but if we stop them, the proposal dies. After the unprecedented resistance of the last weeks,
representatives are sensitive to constituent pressure.
Let's flood them with our collective outrage and tell them they should be strengthening environmental protections, not gutting them.
Tell Congress to keep their hands off the EPA!
This executive attack on the EPA is unprecedented. During the campaign,
Trump said he would abolish the EPA.
Last week, he signed an executive order ensuring repeal of environmental protections. He appointed an oil-industry insider to head the EPA who, as Oklahoma attorney general, took over $300,000 from oil companies and then turned around and sued the EPA for protecting the environment -- 8 times!
The EPA was created over 40 years ago under President Nixon. Its mission of protection and preservation of our environment requires bipartisan cooperation which hasn't always happened, but we need to make the EPA stronger, not gut it. Trump has declared war on the agency and
over 450 former EPA officials -- from both Republican and Democratic administrations -- have signed on opposing Trump's plans.
The Trump team and their corporate cronies are not hiding what they want to do with the EPA. They are vigorously pursuing its demise. But
there is one thing that stops the Trump agenda from signing the EPA's death warrant. Us.
Tell Congress to keep their hands off the EPA!
EL MURO Y LAS TORRES
Por Jorge Luis Rodríguez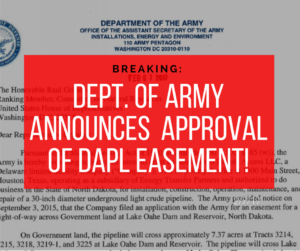 Tom Goldtooth, Director Ejecutivo de la Red Indígena Ambiental y Premio Gandhi de la Paz 2015, declara el martes 7 de febrero:
"Donald Trump no construirá su Dakota Access Pipeline sin tener que luchar. Un otorgamiento servilista, sin ninguna revisión ambiental o consulta tribal, no es el final de esta lucha – es el nuevo comienzo. Espere resistencia de masas mucho más allá de lo que Trump ha visto hasta ahora.
"Esta concesión servilista va en contra del protocolo, va en contra de los procesos legales, no tiene en cuenta más de 100,000 comentarios ya presentados como parte del proceso de revisión ambiental aún pendiente – todo por el bien de los billones de petróleo de Donald Trump. Y, va en contra de los derechos otorgados por los tratados de los Seis Concilios de Fuego de las Naciones Sioux."
"Donald Trump no se ha reunido con una sola Nación Nativa desde que asumió el cargo. Las naciones tribales y pueblos indígenas en nuestro frente no han participado en este proceso. Apoyamos a la tribu Sioux de Standing Rock, y nos mantenemos unidos a ellos en este momento preocupante".
Fue durante la nomenclatura presidencial de Al Gore cuando se polarizaron del todo las tendencias ambientalistas del gobierno estadounidense.
El dogma prevalece, según la especie que destaca las evidencias del calentamiento global como herejías demócratas. No obstante, nuestra madre Tierra no pertenece a ningún partido político.
La contradicción de que,
es falso que no exista el calentamiento global
,
y el calentamiento global existe
queda demostrada matemáticamente como una proposición equivalente a la falsedad de su negación.
Los gobiernos populistas suelen tratar de eliminar de inmediato la libertad de prensa y las convicciones científicas, falacias que se extienden más allá de censurar a la Agencia de Protección del Medio Ambiente (EPA) o el Ministerio del Interior, más allá de incitar a la explotación del carbón mineral o construir oleoductos.
El conglomerado ideológico del Muro bajo el mandato de las Torres gubernamentales trasciende el plano de los eventos autoritarios del hombre.
La biosfera es la capa más sensible para la existencia del planeta y está en jaque cuando ignoramos la verdadera dimensión de nuestro hábitat.
En cada región existen
hábitats
diferentes que cambian continuamente por el
clima
o por la influencia humana. En el mundo, hay tipos de hábitats que albergan variadas especies de
animales
y de
vegetación
. Esto es lo que encontramos en los territorios fronterizos de Norteamérica.
El Muro de Trump detendría hipotéticamente a los inmigrantes indocumentados que intentasen cruzar nuestra frontera empírica, lo cual es cuestionable. Un colega me recuerda la muralla de aguas infestadas de tiburones entre Cuba y USA que no ha impedido cruzar al quince por ciento de la población cubana.
El Muro detendría a las mariposas que transportan el polen, así como a las serpientes y los roedores que arrasan con microrganismos letales para las plantas de ambos lados.
Las aves migratorias y los tubérculos que mueve el viento, las ranas y las abejas y los peces que desovan en los ríos, quizás quedarían petrificados en el muro, mientras los magnates se parapetan en sus torres y suponen que aún podrán controlar al mundo que destruyen.